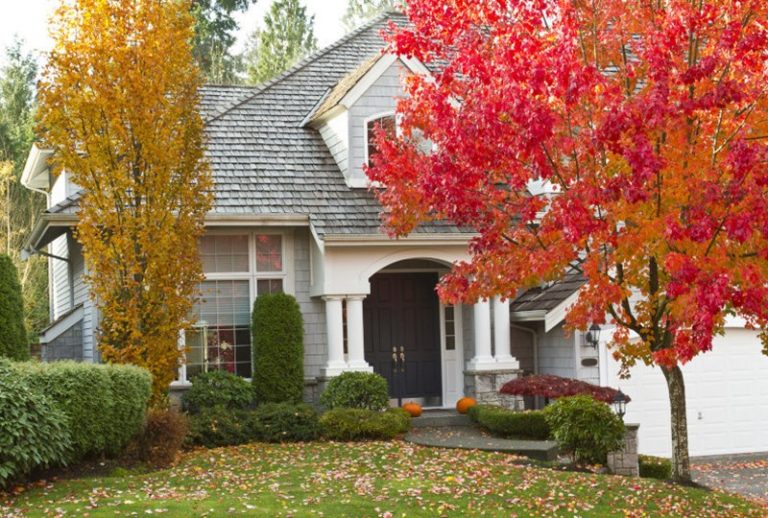 October 2021 Market Insights
Key insights from September 2021 (compared to September 2020)*
New listings: 7,238 | -8.6%
Median sales price: $341,750 | +10.2%
Closed sales: 6,304 | -5.9%
Pending sales: 5,590 | -14.4%
Days on market: 23 | -37.8%
Inventory: 8,306 | -15.6%
Months' supply: 1.5 | -21.1%
September market remains historically hot as metrics continue slow swing toward balance
The long and the short of it
Sales have slowed and inventory has bounced back slightly, but median prices are still near record levels.
Motivated buyers continue to drive strong pricing and quick closings, with the typical home selling in around three weeks.
The slight shift in inventory could help relieve pricing pressure as the market transitions into autumn.
The Twin Cities real estate market remained full of action in September, but underlying numbers continued to show signs of relief for would-be buyers who have struggled to compete with other offers.
A total of 6,304 sales closed in September, still a historically busy mark for the month, but down 5.9% from last year's high. Despite that drop, the market year-to-date has seen 6.4% more sales than in the first nine months of 2020.
That slight downturn in activity wasn't due to lack of buyer appetite. Competition for the best homes pushed the market's median sales price to $341,750, up more than 10% from last year. Median sales prices remain up 12.6% year-to-date.
That means that sellers are getting what they're asking for their homes, and closing quickly. The typical home sold after just 23 days on the market in September, down 37.8% from the 37 days it took in September 2020. Buyers for the eighth consecutive month received more than 100% of their original list price, with 101.2% being the average for September.
One factor that could put some downward pressure on median prices is inventory of homes for sale. With 8,306 homes on the market at the end of September, the selection remains below historical levels. But inventory has climbed in the three months since the beginning of summer, a time during which inventory typically declines, and is now within 15.6% of September 2020's inventory of homes for sale.
Sellers remain attracted by pricing and buyer competition. 7,238 new listings hit the market in September, down 8.6% from September 2020 but still up from 2019's higher-than-usual number.
Despite the activity, signs for now are pointing to a bit of a slowdown in October. At the end of September, 5,590 home sales were pending, down 14.4% year-over-year. But as long as pricing remains this high and closings occur so quickly after listing, sellers are likely to be attracted to the market, and buyers are likely to move aggressively.
Economic check up
Where you live
Edina Realty serves locations across Minnesota and western Wisconsin. Here's a look at the market indicators where you live. All % changes are year-over-year.
Alexandria Area
New listings: 176 | +20%
Avg. sales price: $280,701 | +6%
Pending sales: 160 | +1%
Days on market: 23 | -61%
Inventory: 224 | -20%
Months' supply: 2.0 | -26%
Brainerd area
New listings: 808 | +6%
Avg. sales price: $317,345 | +16%
Closed sales: 610 | -12%
Days on market: 24 | -61%
Inventory: 1,027 | -28%
Months' supply: 2.1 | -28%
Duluth area
New listings: 446 | -11%
Avg. sales price: $270,059 | +17%
Closed sales: 499 | -3%
Days on market: 26 | -54%
Inventory: 829 | -19%
Months' supply: 2.4 | -20%
Southeast Minnesota area
New listings: 685 | -4%
Avg. sales price: $276,879 | +11%
Closed sales: 637 | -2%
Days on market: 25 | -46%
Inventory: 765 | -26%
Months' supply: 1.4 | -26%
St. Cloud area
New listings: 230 | +7%
Avg. sales price: $262,598 | +13%
Pending sales: 196 | +4%
Days on market: 21 | -40%
Inventory: 218 | -28%
Months' supply: 1.3 | -35%
Mankato area
New listings: 245 | -14%
Avg. sales price: $239,751 | +7%
Pending sales: 178 | -33%
Days on market: 65 | -31%
Inventory: 272 | -26%
Months' supply: 1.5 | -21%
Northwestern Wisconsin area
New listings: 692 | -3%
Avg. sales price: $276,520 | +17%
Closed sales: 665 | -5%
Days on market: 73 | -34%
Inventory: 1,874 | -21%
Months' supply: 3.5 | -26%
West Central Minnesota area
New listings: 374 | +10%
Avg. sales price: $204,254 | +15%
Pending sales: 322 | +2%
Days on market: 39 | -39%
Inventory: 576 | -36%
Months' supply: 2.1 | -43%
Bemidji area
New listings: 75 | -12%
Median sales price: $222,250 | -12%
Pending sales: 74 | -6%
Inventory: 132 | +5%
Months' supply: 2.2 | -12%
Leech Lake and surrounding area
New listings: 102 | +17%
Median sales price: $252,450 | +7%
Pending sales: 73 | -26%
Days on market: 7 | -85%
Inventory: 132 | -27%
Months' supply: 2.2 | -29%
Little Falls area
New listings: 38 | -7%
Median sales price: $187,500 | +4%
Pending sales: 30 | -14%
Days on market: 12 | -14%
Inventory: 30 | -35%
Months' supply: 1.2 | -37%
Southwest Minnesota area
New listings: 120 | +0%
Median sales price: $155,000 | +4%
Pending sales: 125 | +5%
Days on market: 33 | -44%
Months' supply: 2.2 | -42%
Headwaters area
New listings: 147 | -1%
Median sales price: $229,900 | +18%
Pending sales: 120 | -11%
Days on market: 38 | -49%
Months' supply: 2.3 | -30%