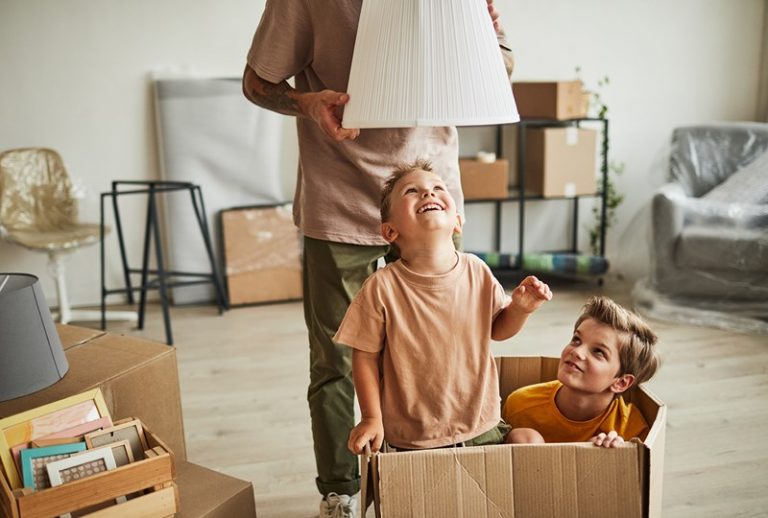 February 2022 Market Insights
Individual circumstances are more important than current mortgage rates
Key insights from January 2022 (compared to January 2021)*
New listings: 3,605 | -11.5%
Median sales price: $332,500 | +10.4%
Closed sales: 3,020 | -10.4%
Pending sales: 3,170 | -11.7%
Days on market: 41 | -2.4%
Inventory: 4,221 | -24.2%
Months' supply: 0.8 | -20.0%
Pricing, pace of sales continue to drive Twin Cities real estate market
The long and the short of it
The year got off to a sellers' start, with pricing remaining high and sales moving quickly.
The pace of the market remains high, but the total number of sales is down so far compared to 2021.
With the inventory of homes remaining low and a major influx nowhere near the horizon, the market should continue to favor sellers.
The turn of the calendar didn't change much about the Twin Cities real estate market, with the first month of 2022 showing what we saw all of last year: high pricing, fast movement and competition for appealing homes.
The market's median price held firm at $332,500 in January 2022, up 10.4% over January 2021. Sellers on average received 99.6% of their sales price, showing that they're not having to make many concessions to get buyers to bite.
Buyers remain hungry for quality homes in good locations, and they're willing to commit quickly. The typical Twin Cities home sold in 41 days in January, down a day from last January's 42 days and about twice as fast as the 80 days the typical home sold just five years ago.
What would it take for the market to swing back in favor of buyers? More homes for sale would be a great start. Those listings didn't come in January, however, as just 3,605 new homes were listed over the course of the month, down 11.5% from January 2021.
At months' end there were 4,221 homes available for sale in the Twin Cities metro area, down 24.2% from January 2021 (which was already down a third from the year before). Inventory hasn't been this low in recent memory, with just a 0.8-month supply on the market. For perspective, a balanced market typically has somewhere around a six-month supply of homes for sale.
That low inventory does mean that even in an active market, there will be fewer sales overall. In January, 3,020 sales closed, down 10.4% from 2021. That is still a slight increase over 2020's 2,910 closed sales, though.
For now, it looks like February could bring fewer sales as well, with 3,170 sales pending at the end of January, an 11.7% drop from January 2021. One factor that could impact numbers: The official start of the spring market, typically thought of as starting after the Super Bowl.
*Data courtesy NorthstarMLS for the 16-County Twin Cities metro area for January 2022.
**Data sourced from Freddiemac.com for informational purposes only. Please contact your mortgage consultant for any questions related to specific loan transactions.
Where you live
Edina Realty serves locations across Minnesota and western Wisconsin. Here's a look at the market indicators where you live. All % changes are year-over-year.
Alexandria Area
New listings: 49 | -6%
Avg. sales price: $233,241 | -2%
Pending sales: 58 | +12%
Days on market: 45 | -24%
Inventory: 82 | -31%
Months' supply: 0.7 | -36%
Brainerd area
New listings: 216 | -15%
Avg. sales price: $255,435 | +1%
Closed sales: 230 | -26%
Days on market: 45 | -22%
Inventory: 422 | -17%
Months' supply: 0.90 | -10%
Lake Superior area
New listings: 160 | -2%
Avg. sales price: $217,951 | -2%
Closed sales: 179 | -19%
Days on market: 32 | -50%
Inventory: 423 | -28%
Months' supply: 1.20 | -25%
Southeast Minnesota area
New listings: 329 | -1%
Avg. sales price: $276,239 | +11%
Closed sales: 343 | -3%
Days on market: 44 | -24%
Inventory: 459 | -4%
Months' supply: 0.80 | -11%
St. Cloud area
New listings: 85 | -21%
Avg. sales price: $249,355 | +12%
Pending sales: 78 | -27%
Days on market: 32 | -24%
Inventory: 104 | -28%
Months' supply: 0.60 | -33%
Mankato area
New listings: 92 | -2%
Avg. sales price: $254,070 | +25%
Pending sales: 98 | -11%
Days on market: 85 | -11%
Inventory: 172 | -11%
Months' supply: 0.90 | -11%
Northwestern Wisconsin area
New listings: 258 | -11%
Avg. sales price: $286,966 | +29%
Closed sales: 334 | +6%
Days on market: 103 | -8%
Inventory: 882 | -26%
Months' supply: 1.70 | -23%
West Central Minnesota area
New listings: 168 | -9%
Avg. sales price: $166,321 | -4%
Pending sales: 177 | -5%
Days on market: 52 | -28%
Inventory: 364 | -29%
Months' supply: 1.30 | -32%
Bemidji area
New listings: 27 | -18%
Median sales price: $238,250 | +37%
Pending sales: 36 | -5%
Inventory: 58 | +9%
Months' supply: 1.0 | +11%
Leech Lake and surrounding area
New listings: 25 | +39%
Median sales price: $204,750 | -15%
Pending sales: 31 | +63%
Days on market: 31 | -60%
Inventory: 46 | -23%
Months' supply: 0.8 | -11%
Little Falls area
New listings: 14 | -13%
Median sales price: $170,000 | +13%
Pending sales: 14 | -7%
Days on market: 22 | +22%
Inventory: 19 | +6%
Months' supply: 0.8 | +14%
Southwest Minnesota area
New listings: 65 | 0%
Median sales price: $132,000 | -14%
Pending sales: 66 | -1%
Days on market: 67 | -21%
Months' supply: 1.30 | -43%
Headwaters area
New listings: 45 | -13%
Median sales price: $214,400 | +14%
Pending sales: 60 | -6%
Days on market: 55 | -31%
Months' supply: 1.2 | +20%