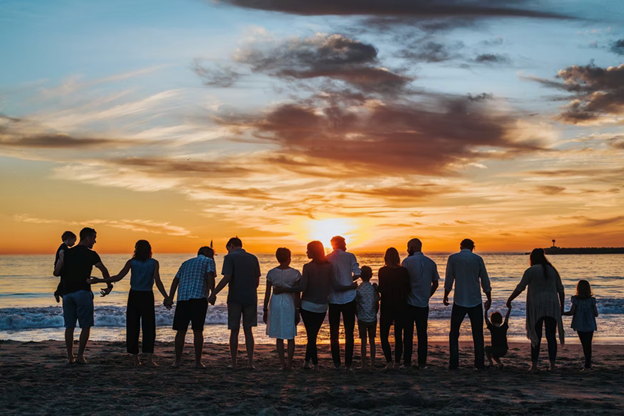 Great Tips for Finding the Perfect Home for Entertaining
Source – Unsplash
If you love to entertain your friends and extended family, then you need to find the perfect home that gives you space for everyone to move about and enjoy numerous activities. If you are planning specifically to find a home to buy or rent for entertaining, then you will want to find one with specific details. Presented by Semira Mundt of Edina Realty, here are some tips for what to look for in your perfect home.
Tip # 1 – It Is All About Location 
The first thing you will want to look for when finding a home for entertaining is the location. They say that location is everything, and that is particularly important when you want to gather as many people as possible for some great holiday fun. So, try to find a property that is close to your friends or at least a home that is an equal distance from everyone you hope to entertain.
If you just want to have some fun and not commit to a full-scale home purchase, then renting is a great option. You want to find a neighborhood that is close to your friends but one that also offers all the amenities you need. So, say you are looking for a new home. To get the information you need, go to an online directory, and from there you can find homes that are available and within your price range. Plus, you can search specifically for the square footage you'll need and the number of rooms you prefer. 
Tip # 2 – Find A Home With Room Outside 
If you are looking for a home in California or another place that stays relatively warm during the holidays, then you will want to find a property that has a patio or deck where you can place chairs, tables, and games. For the colder days, you will want to purchase heat lamps so everyone can stay cozy. If you find a home with a larger yard, then you might even consider installing a fire pit where everyone can sit around and roast marshmallows. 
Tip # 3 – Look For A Basement Or Game Room 
If you can find that larger property that either has a basement or a large room that you can use exclusively for entertainment, then the sky's the limit to what you can do. This could be the perfect place to set a pool table or dartboard. If you like to entertain guests during the weekend to watch the Sunday football games, then you can use that area to place a large couch and the big-screen television that will be the talk of the town. 
Tip # 4 – Prepare The Guest Bedrooms 
Folks who want to bring over the relatives from far away will need to prepare the guest bedrooms for a potentially long stay. Make sure to clean the room and add new sheets and a comforter to the bed. Also, make sure to have plenty of clean towels for the bathrooms so your guests don't have to go searching around for what they need. 
Tip # 5 – Provide Plenty Of Seating 
If you want to have people over then you will need to provide plenty of space where they can sit and be comfortable. In the TV rooms and living room, a large couch and some side chairs will be great. If you have a breakfast nook or a bar area downstairs, then get some nice decorative bar stools as well. It is also a smart idea to invest in a good number of aluminum folding chairs that are easy to store. Just in case you have more guests than you expected. 
Tip # 6 – What to Do When You've Found 'The One' 
So you've found the perfect house — now what? First, make sure you get in touch with a trusted real estate pro like Semira Mundt and begin the process of selling your previous home — this checklist can help you go through all the necessary steps. You'll then need to start putting together your financials to get preapproved for a mortgage loan. Keep in mind, however, that freelancers and people who are self-employed may need to provide more paperwork than people who are "traditionally" employed. 
In the end, there is nothing better than spending quality time with your family, so try the tips above and find the perfect property for a party they will never forget.